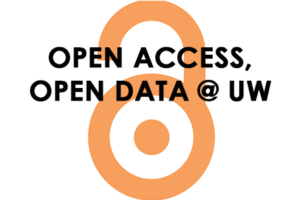 Date: Thursday, October 24, 2013
Location: DeLuca Forum, Wisconsin Institutes for Discovery, 330 N. Orchard
Hours: 8:00 AM – 10:30 AM
Sponsors: UW-Madison Libraries, Research Data Services Group
Registration: https://uwmadison.qualtrics.com/SE/?SID=SV_8wZ5LpYks9Hcqax
Description: The libraries of the UW are committed to examining opportunities to engage faculty, staff, and students in discussions of research data management and public access compliance. This forum will explore current and emerging trends in research data and publication access, policy, preservation, management and discovery. We will discuss library efforts to assist faculty and staff in making research data and articles publicly accessible in the hope of accelerating research innovation and enriching the learning process.
Program
8:00 AM - 8:30 AM
Registration and Continental Breakfast
8:30 AM - 8:45 AM
Welcome and opening remarks (Lee Konrad)
8:45 AM - 9:15 AM
Keynote Presentation
Open access publishing: A researcher's view - Presentation slides
Karl Broman, Professor
Dept of Biostatistics & Medical Informatics, School of Medicine & Public Health
University Library Committee, member
9:15 AM - 10:15 AM
Round Table Presentation/Discussion
Library Services Supporting the Research Enterprise & Public Access




RDS Overview & Data Management Plans (Ryan Schryver) - Presentation slides


Data Curation & Discovery (Peter Gorman)


OA Repositories (Trisha Adamus)


Author Rights (Lisa Saywell)


Future of Open Access/Public Access (Julie Schneider)



10:15 AM - 10:30 AM
Summary and Closing Remarks (Ryan Schryver)
Keynote Presentation
Open Access publishing: A researcher's view
Karl Broman, Professor – kbroman@biostat.wisc.edu
Department of Biostatistics and Medical Informatics, School of Medicine and Public Health
Karl Broman received his BS in mathematics from UW-Milwaukee and PhD in statistics from the University of California, Berkeley. He was a faculty member in the Department of Biostatistics at Johns Hopkins University for eight years. He joined the Department of Biostatistics and Medical Informatics at UW-Madison in 2007. His research concerns statistical problems in genetics and genomics, with a particularly focus on meiotic recombination and the genetic dissection of complex diseases in model organisms. He has served as associate editor for the journals Genetics, Biostatistics, and Journal of the American Statistical Association.
Round table Presentations and Discussion
Library Services Supporting the Research enterprise and Public Access
RDS Overview and Data Management Plans
Ryan Schryver, Research Data Librarian, Wendt Commons Library – rlschryver@wisc.edu
Ryan, leader of the campus organization Research Data Services (RDS), will speak about the data services offered by RDS, including Data Management consultation and planning.
Data Curation and Discovery
Peter Gorman, Head of the University of Wisconsin Digital Collections Center – pgorman@library.wisc.edu
Peter, as head of the University of Wisconsin Digital Collections Center, oversees efforts to digitize materials from UW System libraries and make them available online. He also supports MINDS@UW, the institutional repository designed to gather, distribute, and preserve digital materials related to the University of Wisconsin's research and instructional mission.
Open Access Repositories
Trisha Adamus, Data, Network and Translational Research Librarian, Ebling Library – adamus@wisc.edu
Trisha supports the Institute of Clinical and Translational Research (ICTR) and is actively working toward the development of a research network in her role as the ICTR library liaison. She is extremely interested in open access and advocates open access initiatives on campus.
Author Rights
Lisa Saywell, Head of Public Services, Memorial Library – lsaywell@library.wisc.edu
Lisa, in addition to her duties as the head of public services at Memorial Library, is a extraordinary resource regarding copyright on campus. We are pleased to have her share her knowledge about the rights of authors and open access.
Future of Open/Public Access
Julie Schneider, Director, Ebling Library – jschneider@library.wisc.edu
Julie is knowledgeable about open/public access policies of numerous government and private funding agencies with expertise on policy from the National Institutes of Health. She is passionate about and actively supports public access initiatives.
Open Access
"Open Access" to information – the free, immediate, online access to the results of scholarly research, and the right to use and re-use those results as you need – has the power to transform the way research and scientific inquiry are conducted. It has direct and widespread implications for academia, medicine, science, industry, and for society as a whole.
Open Access (OA) has the potential to maximize research investments, increase the exposure and use of published research, facilitate the ability to conduct research across available literature, and enhance the overall advancement of scholarship. Research funding agencies, academic institutions, researchers and scientists, teachers, students, and members of the general public are supporting a move towards Open Access in increasing numbers every year.
Open Access Week, a global event now entering its sixth year, is an opportunity for the academic and research community to continue to learn about the potential benefits of Open Access, to share what they've learned with colleagues, and to help inspire wider participation in helping to make Open Access a new norm in scholarship and research.
More information about Open Access week: http://www.openaccessweek.org/page/about