Cameron is the Digital Curation Coordinator for the General Library System. Her role focuses on helping manage UW's open access institutional repository,
MINDS@UW
, and helping support data curation services across campus, including working with RDS. Her interests include learning open data sharing, research data support infrastructure, data information literacy, and digital scholarship/digital humanities
Learn more about Cameron and her work with RDS.
---
Jennifer is the Data and Digital Scholarship Diversity Resident Librarian for the General Library System. Her work includes supporting MINDS@UW and helping researchers with their data needs through RDS. Her interests include digital scholarship/humanities, open data and code sharing, data equity, and community-centered approaches to scholarly communication.
---
Trisha is the Data, Network, and Translational Research Librarian. Her interests include data sharing, open access for datasets and publications, data management best practices, data visualization and data management policy. Trisha was formerly an eScience Fellow at Syracuse University and a formulations chemist for Bausch & Lomb.
Learn more about Trisha and her work with RDS.
---
Allan is the Information Architecture Librarian at the Ebling Library for the Health Sciences. His interests include web development, resource indexing and discovery, and games and simulation in healthcare. He is particularly interested in ways to make research data more findable, sharable, and usable.
---
Michael Layde  |  DoIT
Michael is the Infrastructure Solutions Architect for the Division of Information Technology (DoIT).  His focus is campus outreach and engagement involving IT infrastructure services (data centers, computing, storage, backup and archive, networking, and databases).  Michael is a graduate of the UW School of Business and started working at DoIT as a student employee in 2002.
---
Jan is the Research Cyberinfrastructure Liaison in the Office of the CIO and a Research Technologies Consultant at DoIT. Her interests include methods to sustain the lifespan of research data and tools that help integrate data management with research workflows. Jan is a biochemist by training with several years of research experience. She drifted into the IT field a while back and her work now centers on IT services and infrastructure to enable research.
---
Cid is an instructional technology program manager and consultant in DoIT Academic Technology. Her areas of interests include digital humanities, information design, and data visualization, particularly geospatial data and mapping, and in the applicability of data and visualization tools in support of students learning research skills. 
Learn more about Cid and her work with RDS.
---
Dr. Radler's research interests explore how human beings process information, make decisions, and behave in social, political, and marketing contexts. For the last 20 years he has explored, advocated, and implemented the use of information technologies to improve research processes and data. Dr. Radler is currently the Data Management Director for the
MIDUS study
, a complex longitudinal study that uses an XML metadata standard called the
Data Documentation Initiative
to develop web-based documentation.
---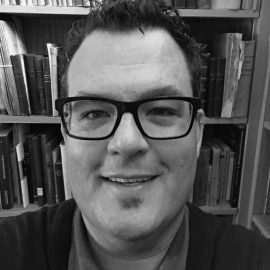 Todd is a subject specialist for Scandinavian Humanities, Classics, Jewish and South Asian Studies, as well as the ADA liaison for Faculty, Staff, and Student Library users. In 2015, he earned his PhD in Scandinavian Philology, performing a study on terminology for impairment and disability in the Sagas and Þættir of Icelanders. In his dissertation research he performed data mining and statistical analysis to create a better understanding for these terms. He plans to continue such lines of inquiry in Digital Humanities. He is also interested in accessibility and Digital Humanities.
---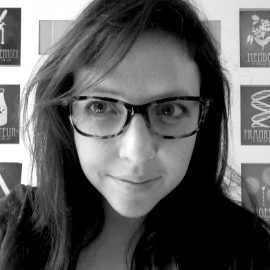 Tobin Magle  |  DoIT
Tobin is the Research Data Lifecycle Manager in the Research Cyberinfrastructure at DoIT. She trained as a research scientist in molecular parasitology, earning a PhD from UW-Madison in 2011 and completing postdoctoral training at Loyola University Chicago. Tobin has been doing research support since 2014, specializing in research data management, electronic notebooks and automating data cleaning and analysis using R and python.
---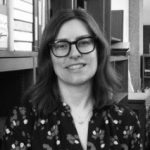 Heather is a Science and Engineering Librarian at Steenbock Memorial Library. Her position focuses on research data management and data information literacy. She is a certified Carpentries instructor, and her interests include open science and research reproducibility. She is especially interested in supporting undergraduate student researchers, as well as building communities for underrepresented students in STEM.
---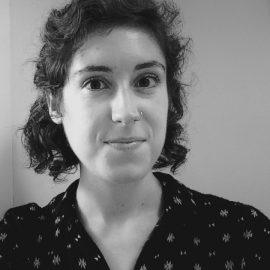 Clare is the Event and Communications Manager for the Data Science Hub. She plans Carpentries workshops and other events that promote data science skills at UW-Madison and in the Madison community.  She recently finished her M.A. in Library and Information Studies at UW-Madison, and is a certified Carpentries instructor. Her interests are in in data documentation, data visualization, digital humanities, and openness.
---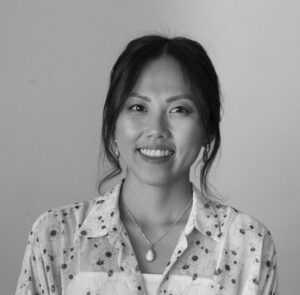 Maij is the Data & Open Scholarship Librarian for the General Library System. She does outreach for humanities researchers as it relates to research data services and open scholarship. She also supports MINDS@UW users. Maij is interested in feminist theory, Critical Race Theory, and Hmong Studies. She's also interested in digital social sciences and digital humanities as well as social justice in openness.