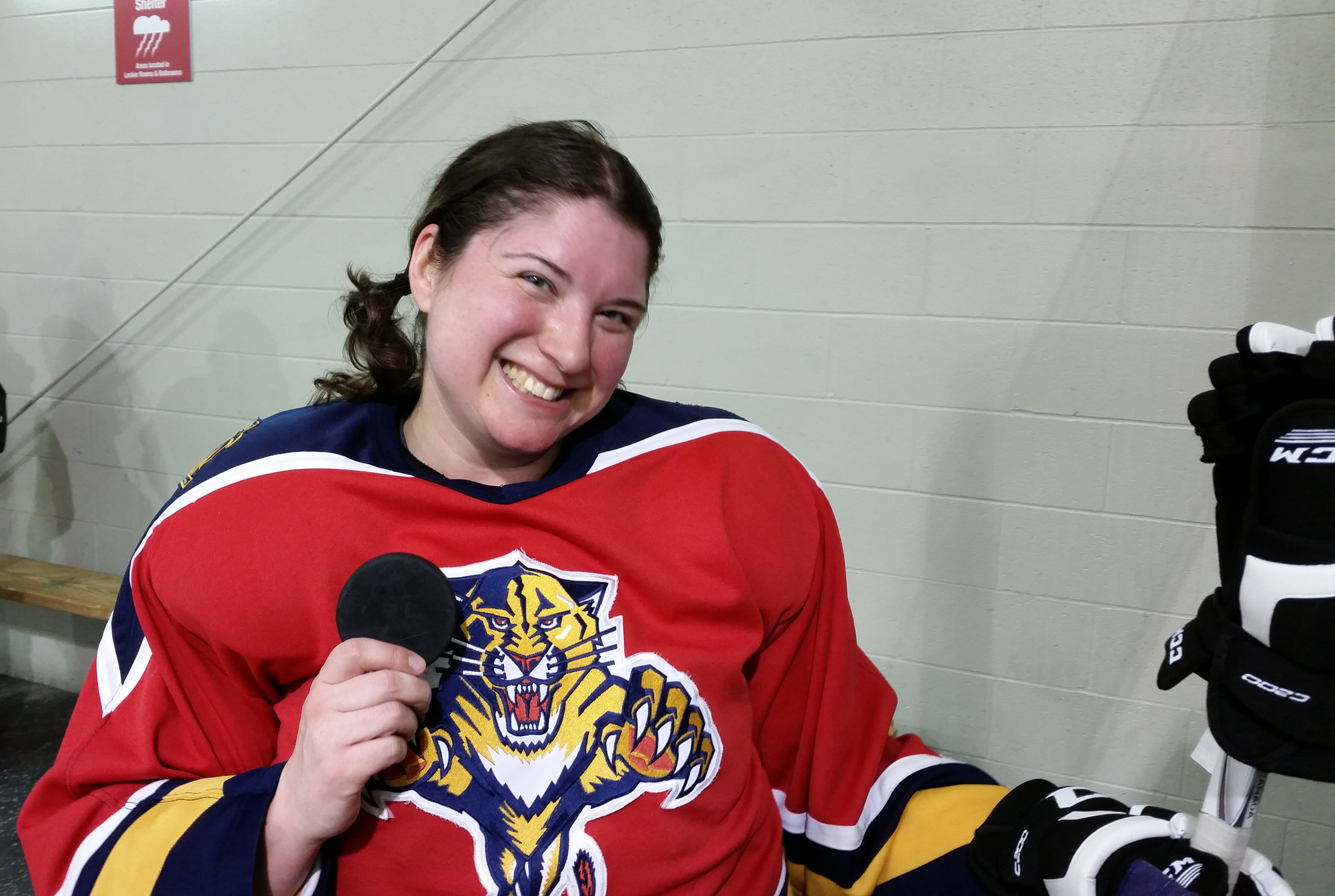 In this series, we introduce the team members who make up Research Data Services (RDS). This interview is with Trisha Adamus, RDS team member and Data Librarian at Ebling Library.
Describe your role at Ebling Library.
I am the Data Librarian at Ebling Library and I work primarily with researchers and those that support researchers within the School of Medicine and Public Health. A few of my tasks include assistance with public access policy compliance, guidance on maintaining publications for the purposes of tracking and evaluation and using those publications to help organizations measure impact of research in a given discipline. I am also the ORCID Ambassador for the UW Madison campus.
What's the most interesting project you've worked on recently?
I am currently working with the Institute of Clinical and Translational Research (ICTR) to measure research impact using publications and citation rates. This project has been both innovative and rewarding. I appreciate the opportunity to be work closely with the ICTR Evaluation team on a project that increases my skill set and highlights the research efforts of investigators at UW Madison.
What excites you about supporting research data management on campus?
I am thrilled to have the opportunity to work directly with researchers. I enjoy the educational component of informing researchers of data management best practices and the detailed work of assessing the data workflow in a research unit and suggesting solutions to data management issues. As a former scientist working on product development in private industry, I welcome the opportunity to work with researchers to use and reuse their data effectively.
If you had an unlimited budget, what would you institute on campus?
If I had unlimited budget, I would hire a data manager for each laboratory and department on campus. I envision this person would maintain data workflows, archive and preserve data, and ensure compliance with public access policies. Some departments are fortunate enough to have someone in this role and others rely on a small percentage of multiple employees to get the job done. I am thankful that RDS exists to consult with researchers on their data management needs, regardless of the amount of FTE assigned for data management.
Do you have a favorite UW building or landmark?
I love the Terrace! Who doesn't? It is great place to meet with colleagues during business hours or after hours with friends.
What do you like to do outside of work?
I play ice hockey all year round! I am privileged to skate with a wonderful team of women, the Sun Prairie Rage. I play in the regular season October through April against local area teams and scrimmage games "pond hockey style" May through September. My picture shows me holding the puck from my first goal. 2014-15 was my first year playing and I am looking forward to many more!