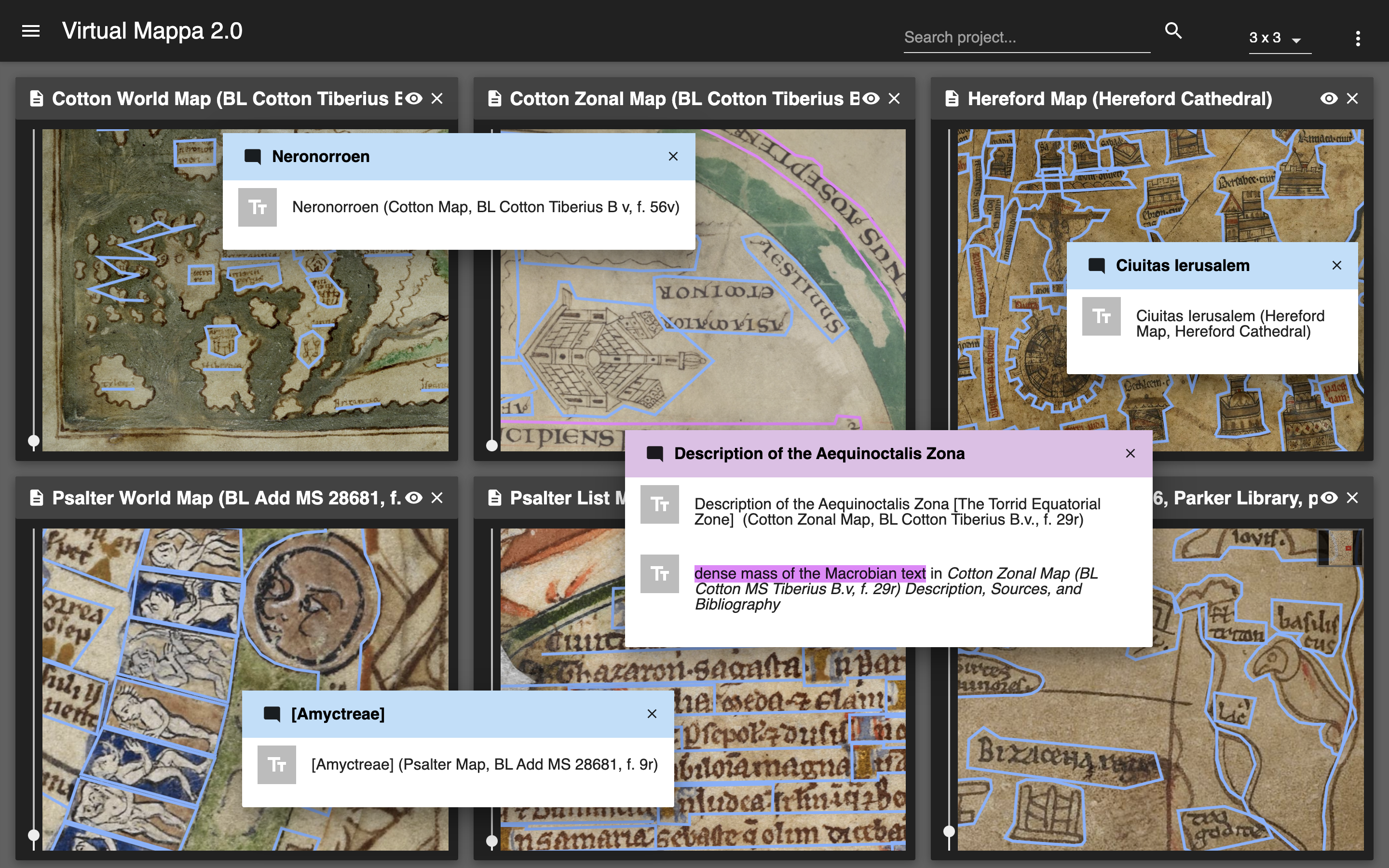 Written by Martin Foys and Maxwell Gray
What is Digital Mappa?
Digital Mappa 2.0 (DM) is an open-source, collaborative digital humanities platform for public or private workspaces, projects and scholarly publications. The platform software can be installed on a local or cloud server, and collaborators can highlight, annotate and link collections of digital texts and local, online and/or IIIF images through an array of easy to use tools. The platform development is directed by UW-Madison Professor of English Martin Foys, and there is a UW instance of it run under the UW Center for the History of Print and Digital Culture.
What Can DM Do For You?
The premise of DM is simple: if you have a collection of digital images and texts, then you should be able to develop a project where you can identify specific moments on these images and texts, annotate them as much as you want, link them together, generate searchable text content, collaborate with your colleagues, and publish your work online at a durable URL for others to see and share. DM 2.0 gives you the environment to make this happen, and users can create basic or sophisticated individual or collaborative projects with no coding ability whatsoever. Users can add images to DM projects locally or remotely through remote urls or IIIF image protocols. A search feature compiles all annotation text in a project into a searchable resource, and projects can be set to private, group or public access.
DM 2.0 was initially developed for deployment on the Heroku cloud-server platform, where installation and administration is straightforward for server administrators, after which developing individual projects requires no specific IT expertise. DM is now also available for local server installation and administration.