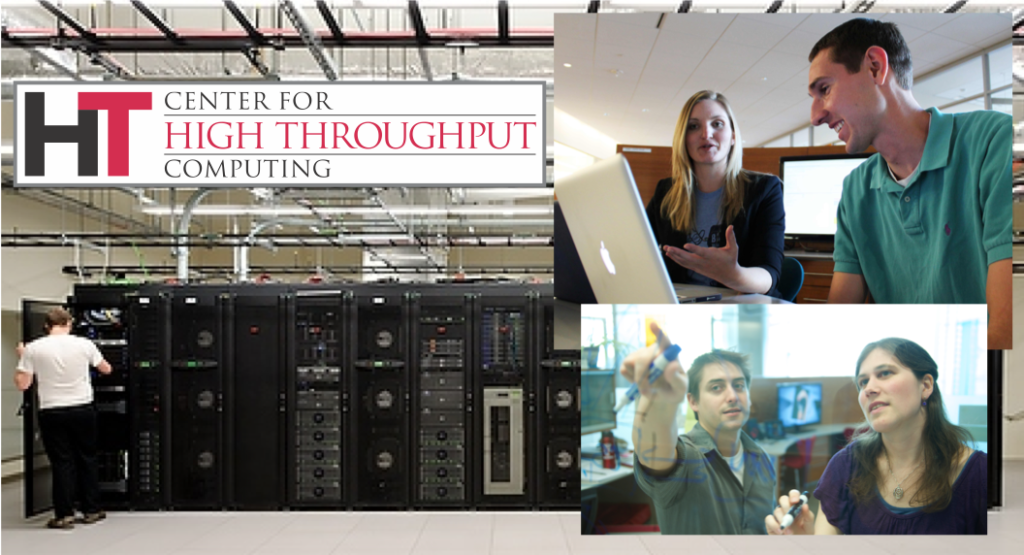 We spoke with Lauren Michael, a Research Computing Facilitator with CHTC, to learn more about the center and how their role supports researchers at UW-Madison.
Can you tell us a little bit about the CHTC? Its history and purposes?
The Center for High Throughput Computing (CHTC) serves as UW-Madison's core research computing center, leveraging a long history of international contributions to the field of parallel computing as the pioneer of high-throughput computing (HTC) principles. This work has included decades of ongoing development of HTC technologies like the HTCondor software suite and many others that are used by companies, research institutions, and major research collaborations. Within the department of Computer Sciences, the CHTC was established in 2006 around this work, led by Director Miron Livny, professor of Computer Sciences and Chief Technology Officer for both the Wisconsin Institute for Discovery and Morgridge Institute for Research (in the Discovery building).